The Bachelor in Historical Science exists in French and German. Please select a language to show the course programme.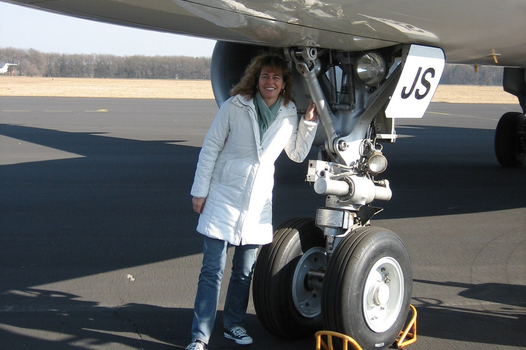 Christine Lüthi Schneider
Absolventin Geschichte
Pilotin bei Swiss International Air Lines
«Ohne die FernUni Schweiz hätte ich nicht mehr studieren können. Beim Grounding der Swissair war ich Langstreckenpilotin. Angesichts der Unsicherheiten bezüglich meiner beruflichen Perspektiven, habe ich mich entschieden, ein Studium in Geschichte zu absolvieren. Mit meinem Vollzeitjob war ein Fernstudium die Lösung für mich. Ich schätzte die Flexibilität sowie die Möglichkeit, in meinem eigenen Tempo zu lernen. Eine wichtige Rolle spielte dabei aber auch die individuelle Betreuung sowie der Austausch mit Studierenden. Ich kann ein Fernstudium wirklich jedem mit einer Doppelbelastung weiterempfehlen. Der Aufwand lohnt sich auf jeden Fall.»
Read more
Do you have any questions?
Our Student Managers will be glad to help you in French, German or English.