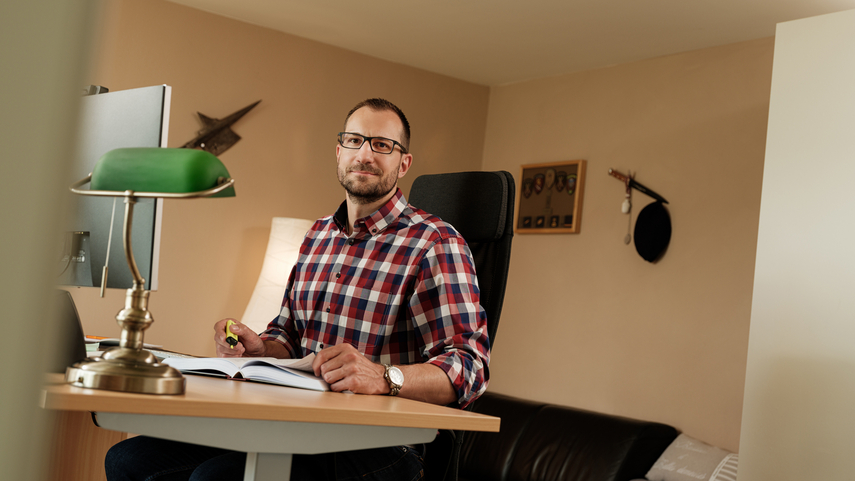 Thomas Aeschlimann
Cantonal Police Officer
Student Bachelor's degree in Law
By studying law, I am fulfilling a long-cherished dream. I have put it off for years for the sake of my sports career and professional training.
To achieve my goal, I consciously decided on distance learning, as my job as a cantonal police officer on an 80% full-time equivalent basis does not leave me much free time for studying at an attendance-based university. Because of the great flexibility and the small number of fixed deadlines, I am mostly able to plan freely the time that I spend studying.
Once I had decided on part-time studies alongside work, I searched for options to put it into practice and came across the UniDistance Suisse website. The arguments won me over immediately. Although, because of the mainly online-based learning, there is not very much personal contact with lecturers and fellow students, I am fully supported in the learning process by UniDistance Suisse.
Once I've completed the Bachelor's degree, probably in early 2022, I will be taking a short breather for one semester. After that, I would like to round off my legal training with a master's degree. I am hoping that the degree will give me the best possible qualifications for my job as a cantonal police officer.